Unsharing
After you've shared a VoiceThread, you can always revoke that sharing access so that people can no longer see your VoiceThread.
Access the sharing area.
Tap on the person, group, or public setting you would like to adjust.
Tap a different level of permission. Tap "Revoke access" to completely remove that person or group's access.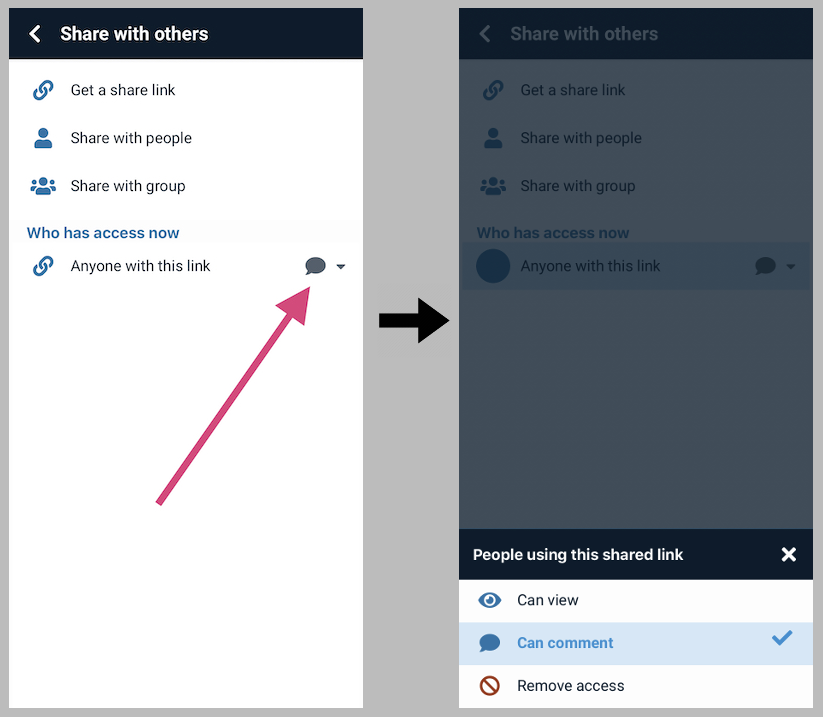 The settings will update instantly.