Sharing with a Group
Sharing a VoiceThread with a Group is a quick and easy way to securely grant access to a number of people at once. For more about creating and using Groups, please click here.
Access the sharing area.
Tap on "Share with group".
Tap on the name of the group with which you want to share this VoiceThread. This will add it to the summary at the top of the screen.
Tap the yellow "Share" button in the bottom-right corner.
Select the level of access you want to give this group, check the box if you'd like to notify group members via email, and then tap "Share" to confirm.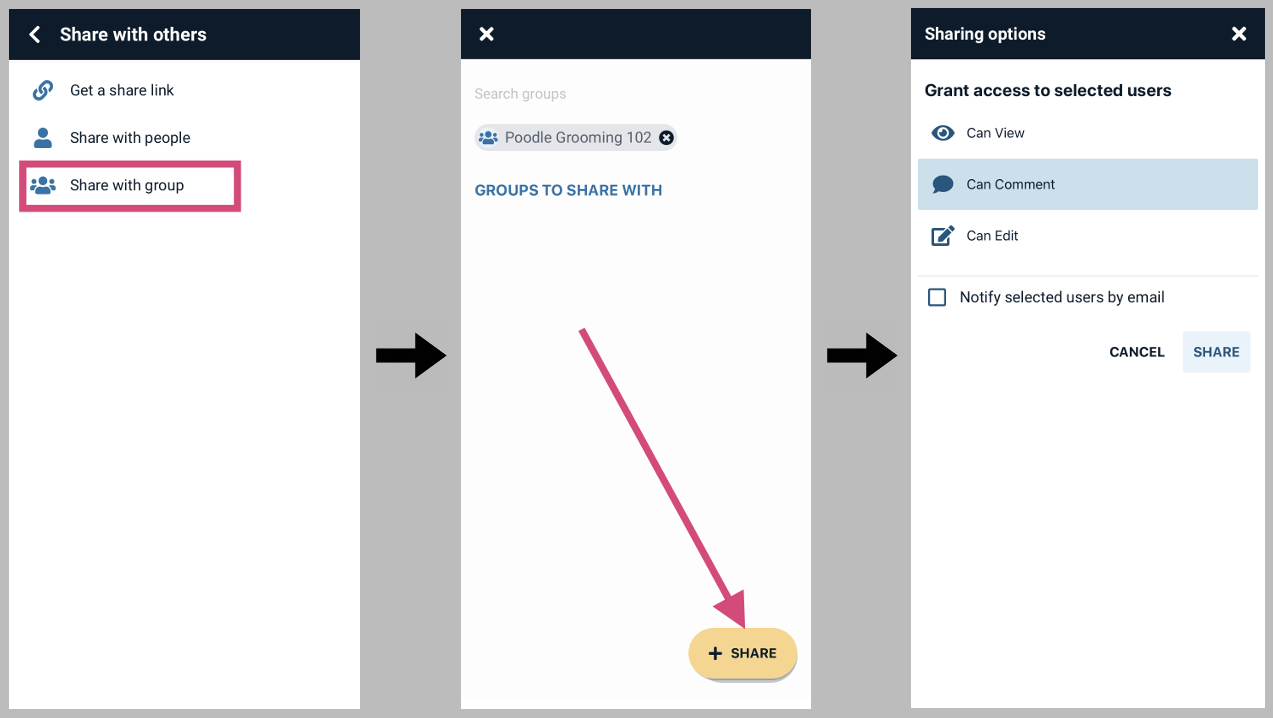 This will share your VoiceThread with that group immediately.