Sharing with an individual
Access the sharing area.
Tap on "Share with people".
Tap on the name of the person with whom you would like to share this VoiceThread, or tap "Add Contacts" at the top of the screen to add a new person to your contacts list.
Tap the yellow "Share" button in the bottom-right corner.
Select the level of permission you want to give to your selected contacts, check the box if you'd like to notify those recipients via email, then tap "Share" to confirm.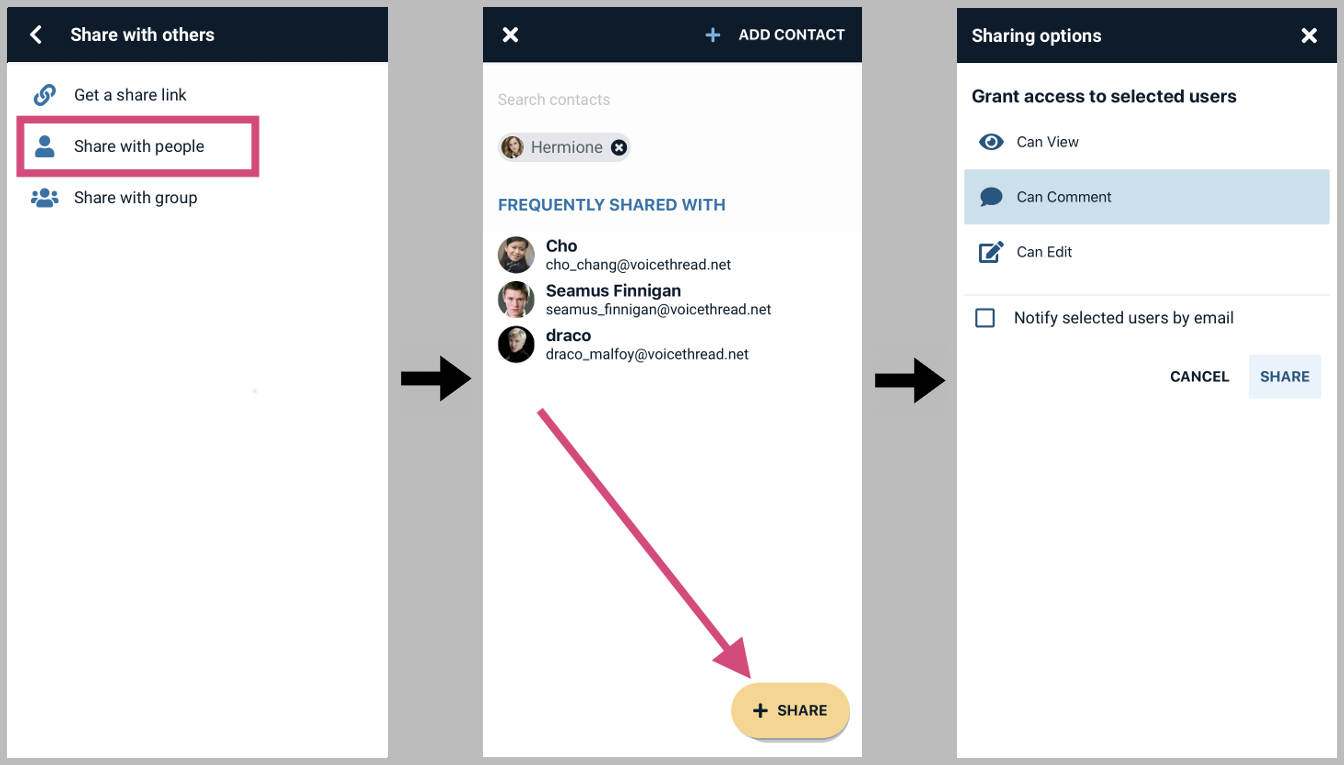 Note: Free account holders cannot add contacts or share securely with individuals.