Conversations in the Cloud in Chinese
This is a guest post by Educator and VoiceThreader, Mary Ellen Davies
How do you connect four Chinese classes from two schools located in different states who meet at completely different times? Why, ​VoiceThread o​f course!
When learning a new language, it is important to speak that language as much as possible! World Language instruction has evolved to focus on a communicative approach. Students communicate in the target language with their teachers and classmates but rarely have the opportunity to connect with other target language learners.
This winter, Wenhui Liu, the Chinese teacher at Hillsborough Middle School in Hillsborough NJ, approached Mary Ellen Davies, a Computer Support Teacher at Hillsborough Middle School, about making a connection with the Chinese teacher from Wilson School District in West Lawn, PA. We discussed connecting students live via Google Hangouts for a conversation in Chinese. After a few emails between Mary Ellen and Rick Lapi, Instructional Technology Integration Coach for the Wilson School District, we realized this connection could not happen live. Shortly after this exchange and quick brainstorming session with George Haines, Instructional Designer for VoiceThread, the idea of connecting these classes using VoiceThread w​as born.
We worked together to create a group in VoiceThread​ that students from all four classes joined, to establish partnerships between Hillsborough and Wilson students, to create a presentation that included the names of each partner, and then the students got to work.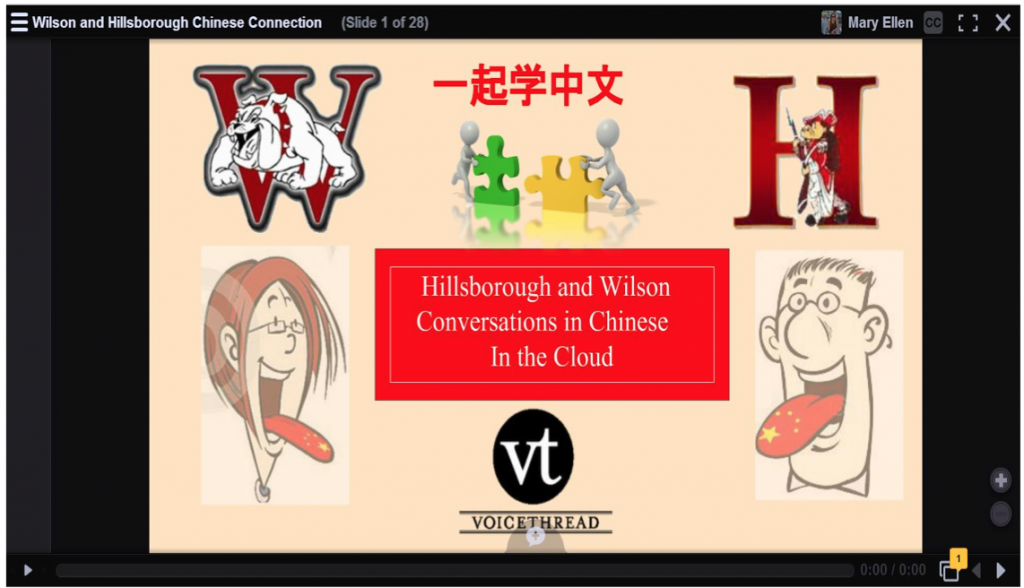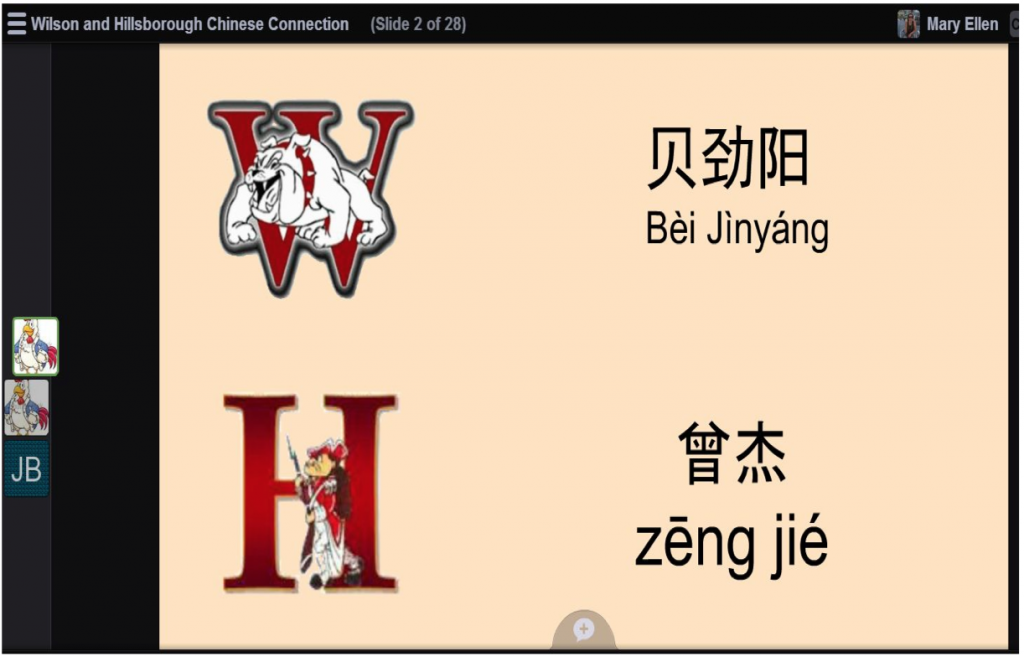 Hillsborough students went first and recorded a few sentences about themselves in Chinese and asked a few questions of their partners from Wilson. A week later, Hillsborough students were so excited to receive responses to their questions from their partners from Wilson.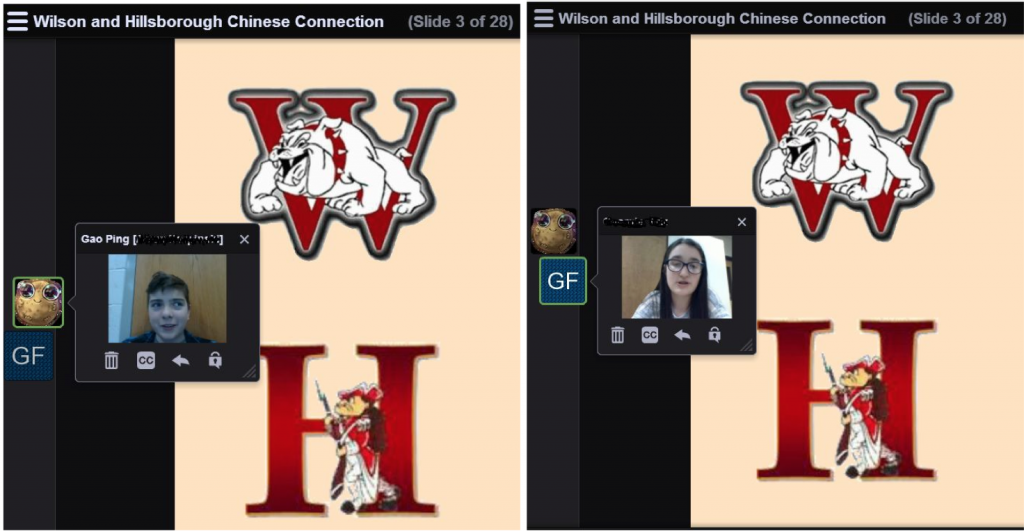 VoiceThread provided students from Hillsborough and Wilson School Districts the opportunity to communicate in Chinese in the cloud. To find out how VoiceThread c​an help your students have a conversation in the cloud, click h​ere!​
---
About the Author:
Mary Ellen Davies is a Computer Support Teacher at Hillsborough Middle School in Hillsborough, NJ. Prior to this, she taught German for 8 years. She is a VoiceThread Certified Educator.